Controlled Demolition
A1 Kiwi is in the business of creating space in existing concrete structures.
From removing a 10 metre long by 5 metre wide section of 300mm thick floor so that a staircase can be installed, to removing a 12.5 metre wide, 17 metre deep, 5 metre high section of overspill crest in a dam to facilitate the addition of new infrastructure in the dam so that water levels can be raised.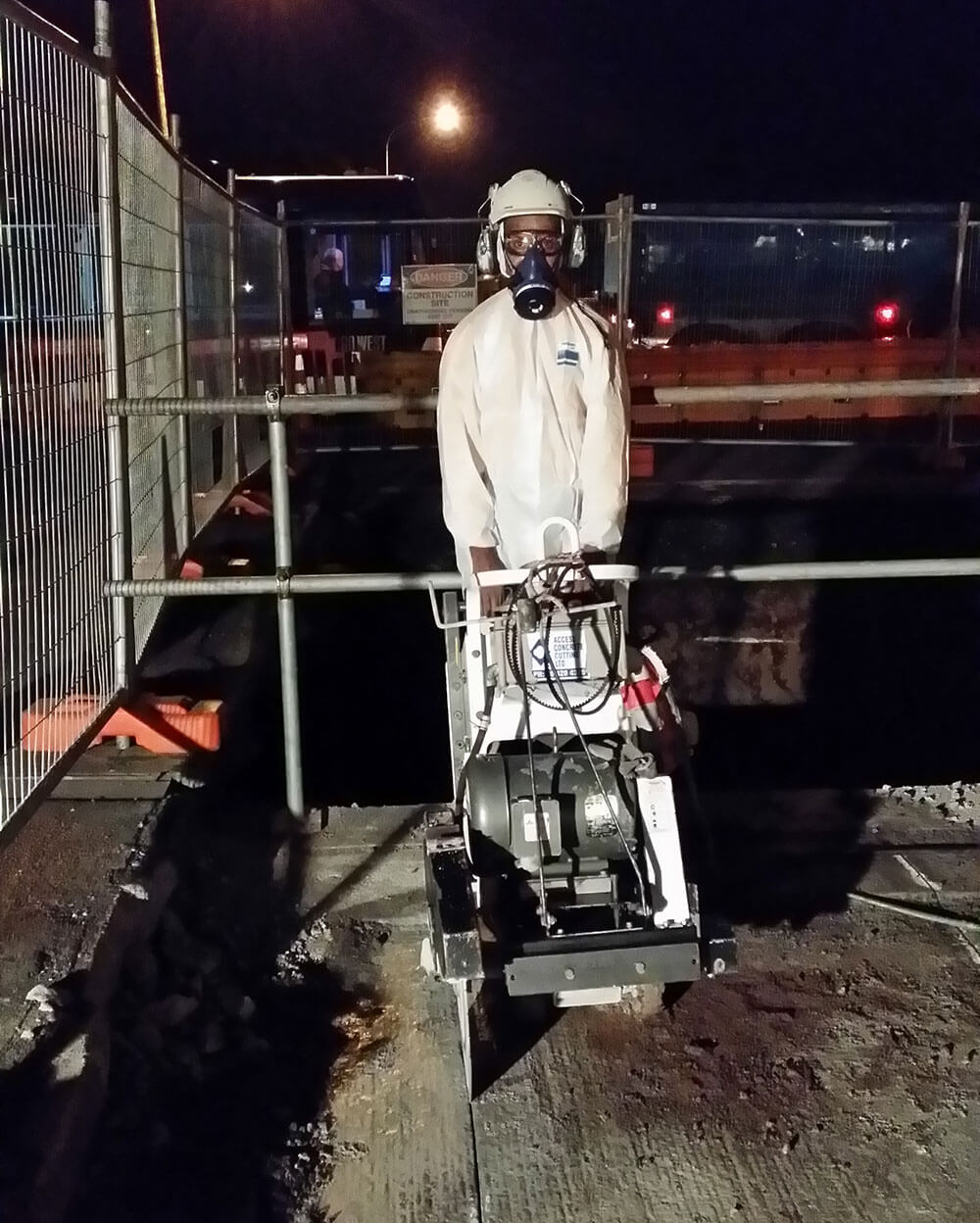 This is done using a variety of concrete cutting techniques. These are:
Wall sawing
Wire Sawing
Drilling
Floor Sawing
Splitting/bursting
Crushing
Hydro-demolition
Planning and expertise
All of these types of projects require a lot of planning. A1 Kiwi has an experienced management team that can help with the initial concept. The next stage is to work with the client's engineers to provide the detailed design. From there, detailed work methodologies including health, safety and environmental solutions along with budgeting and programming are provided.
Upon award of the contract, a member of the management team will be appointed as the key liaison person. As part of their duties, they will furnish daily/weekly reports on job progress compared to programme and budget.
An experienced team will be formed to see your project through to its conclusion. The operations team have been certified, or are in the process of being certified, by BCITO that they are competent to use the tools that A1 Kiwi Cutters has. All operators also undertake the New Zealand Concrete Sawing and Drilling Association's Safety in the Work Place course.